GPG Fingerprint: 9051 9C3B C811 EB89 9EDA 367C 2767 404A E93A 36FB
About me
Originally I'm from Northumberland but I now live in London and work as a principal software engineer in Site Reliability Engineering for a broadcast company; handling over 1000 hours of catchup content, 3-4TB of audio and video, and 13 million plays every day.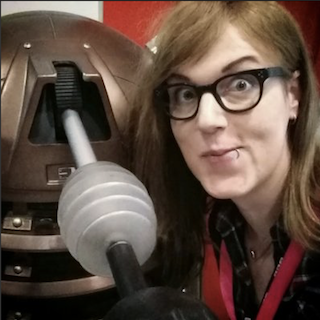 My main programming language is Go which I really love. I organise the London Go Study Group meetup and co-organise the London Go Users' Group meetups.
I've always loved programming and feel very lucky to have my dream job; being able to write code all day. Many of my jobs have been writing Java which I've been using since JDK 1.1 in 1997 (and I still have a soft spot for Java) but I've coded in lots of languages over the years. I started with C++, then embedded systems in assembly language and C then moved onto Java and more recently I've been working with Scala, then Python, and now Go. My studies were Microelectronic Engineering at college, Computer Science and Artificial Intelligence at Aberdeen University, and hold an MSc with distinction in Software Engineering and Internet Architecture from Bradford University.
I spend my free time riding bicycles, hanging out with my border terrier, and seeing friends, and I live on a Dutch barge.