During an IDEO Make-a-thon our team was tasked with looking at bicycle safety. For my part of the task I looked at a hardware solution and using an Arduino UNO, a LED/LDR sensor and some other components I hacked up a prototype bike light.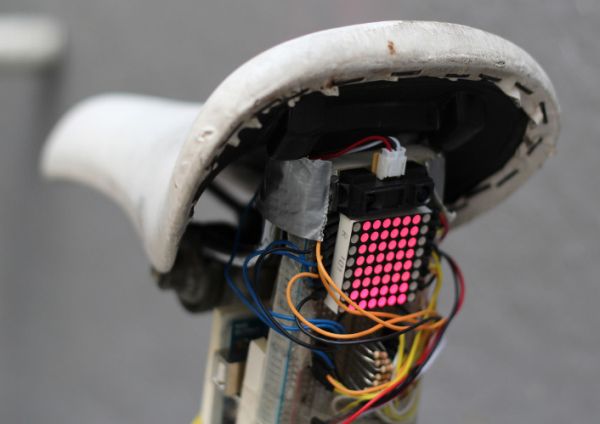 The light flashes red while in normal mode although when a vehicle approaches too close to the cyclist the light changes to an emotive symbol and makes a sound to alert the cyclist that there is a vehicle behind.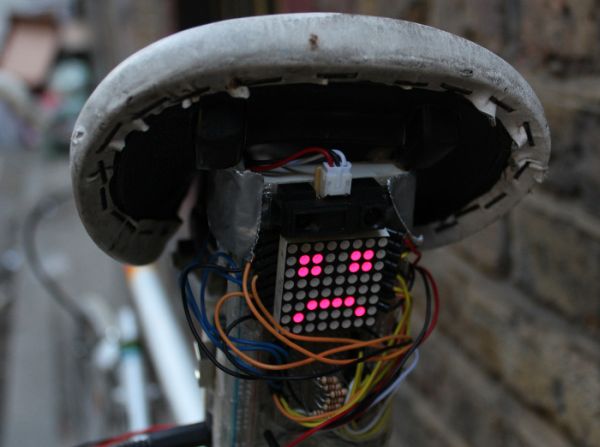 Although this was just a prototype, if I was going to take this idea forward I'd probably use something like an ultrasonic distance sensor instead.
Update: Recently a great bike light which uses a similar idea has arrived from See Sense :)
If you like this you can support me on BuyMeACoffee, share it on Twitter or just send the URL to somebody you love. :)